Home: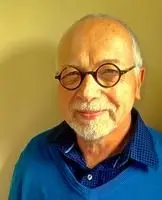 Today you are one step closer to a new you where you feel empowered and on a positive path to growth and well-being.
In my thirty years of experience I have discovered that people have the capacity to build their own resilience. As the child of Dutch Holocaust survivors, trauma and resiliency are central themes in my personal life.
I practice a compassionate and creative interpersonal neuro-biological approach to therapy, integrating MIND (Psychodynamic, solution focused, relational psychotherapy ) and BODY (EMDR, EFT, Dual Brain Treatment, Brain Spotting, Sensori-Motor, Cranial Electrotherapy Stimulation)
My therapeutic approach is systemic. This is a philosophy of counseling that looks at the client and his/her interactions with environmental factors such as life experiences, health, culture, gender, significant others and society at large. Using my extensive expertise in trauma I have treated combat veterans, abuse survivors, accident victims, torture survivors, domestic violence victims and others in need of relief from suffering.
If you are looking for extra support and guidance through a challenging situation or you're just ready to move in a new direction in your life, I look forward to working with you to achieve your goal.
Please call or e-mail me for an individual, couples, or family consultation today.